Hamburg, 1 July 2021
The German magazine FOCUS has published a cover created by Micronaut. The picture is visualizing the research area of Prof. Nicola Aceto (ETHZ), who focuses primarily on the biology and vulnerabilities of circulating tumor cell clusters.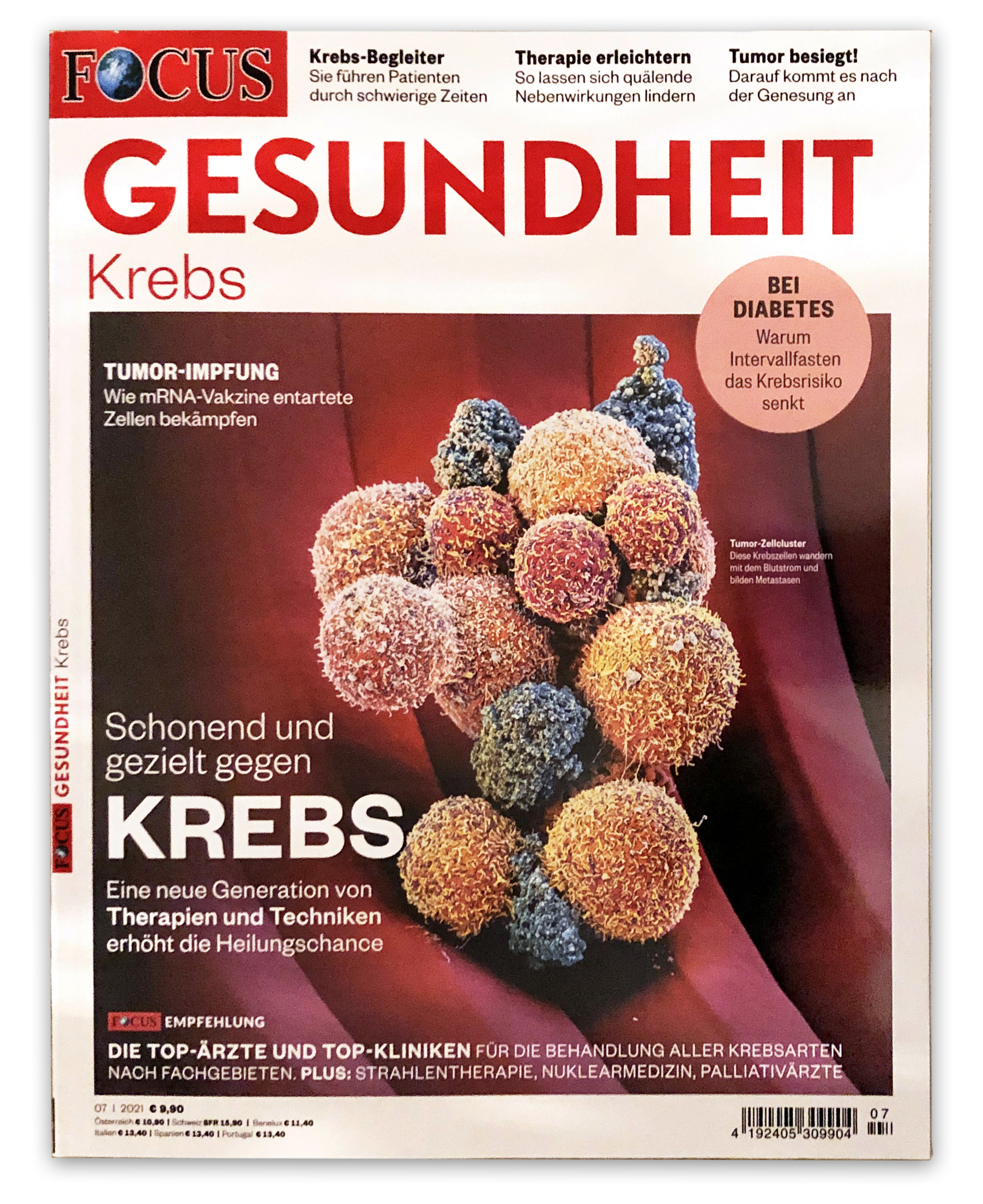 The image:
Circulating tumor cells are cancer cells that detach from the primary tumor and enter the blood circulation, on their way to initiate a metastasis at a distant site. When traveling in the blood as clusters, circulating tumor cells are endowed with an extraordinary potential to efficiently initiate a metastasis. While very rare compared to blood cells in the bloodstream (1 circulating tumor cell per billion blood cells), capturing of circulating tumor cell clusters is now possible through the use of specialized microfluidic technologies, thus enabling scientists to study their biology and vulnerabilities. The picture shows a CTC cluster which sticks to the surface of the microfluidic device (background).
Credits:
© M Oeggerli 2018, supported by Pathology, Univ. Hospital Basel, Bio-EM Lab, Univ. Basel, and I Krol, and N Aceto, Swiss Federal Institute of Technology (ETH) Zurich.
Originally published in:
CELL (Vol 176, Numbers 1 & 2, 10 Jan. 2019)
Artwork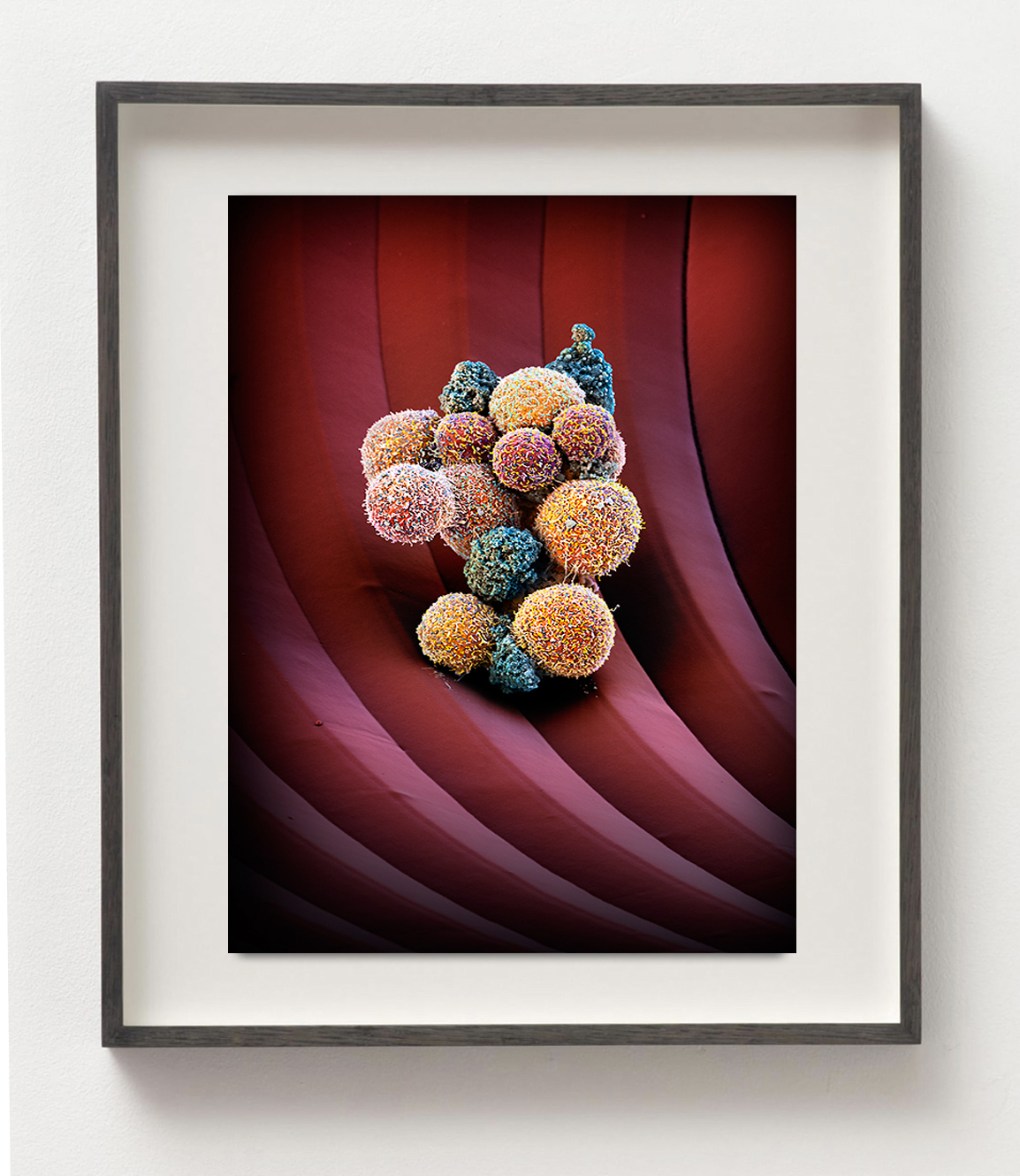 A limited number of print is available. Please feel free to contact the artist for further information. 
– format: 60×40 in (150×100 cm),  5 pieces.
– format 30x20in (70x50cm), 25 pieces.