Washington D.C., 1 January 2021
On new years day, National Geographic announces the Best Science Pictures 2020. The article features six pictures, including Micronaut's iconic artwork 'The Microbiome of a Kiss'!
«Wow. Gustav Klimt has his kiss and you have yours.»
Todd James
Senior Photo Editor, National Geographic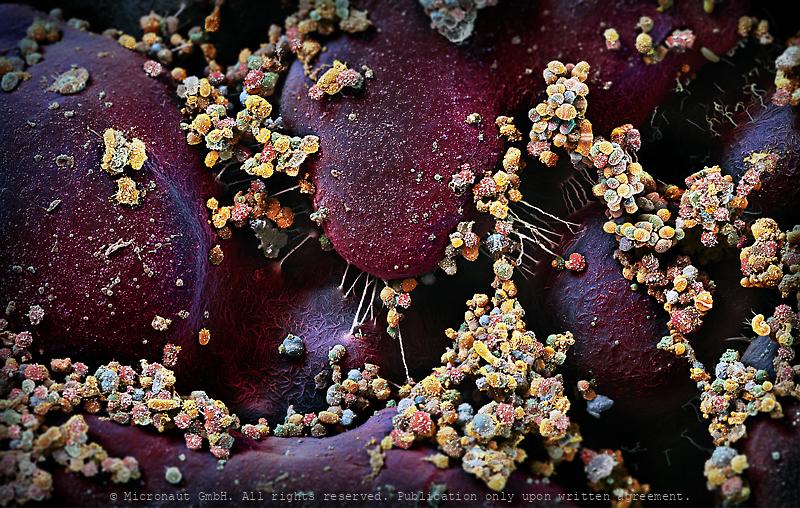 The image:
This richly-textured image shows the blooming microbial colony cultivated from a woman's lips, examplifying how science affects us all: people who often kiss each other develop similarities in their oral microbiomes!
The colored scanning electron micrograph was originally published in the National Geographic (January 2020) issue and it turns out to be the product of excellent timing in a year that would challenge science in an unprecedented way.
Credits:
© Martin Oeggerli with Andrea Egli-Berini and Adrian Egli-Berini, supported by Clinical Microbiology and Pathology, University Hospital Basel, and C-CINA, Biozentrum, University Basel.
Originally published in:
National Geographic (January 2020)